Raise Your Game in 2020 with Superior Soundcloud Promotion
SoundCloud has been the engine room, the hub, for many successful promotional campaigns over the years. Most of your potential fans will have SoundCloud accounts and if they don't do you even want them as fans? Just a question.
After all, SoundCloud is a sort of hybrid. It's like the lovechild of Facebook and Spotify if ever there was such a thing. 
It's still necessary to be using the platform in 2020 as it's one of the best ways to directly communicate with fans. 
True to its heritage it still has that grassroots feel about it too, so expect to find your stalkers, and dangerous weirdo's here.
How to Promote Your Song on Soundcloud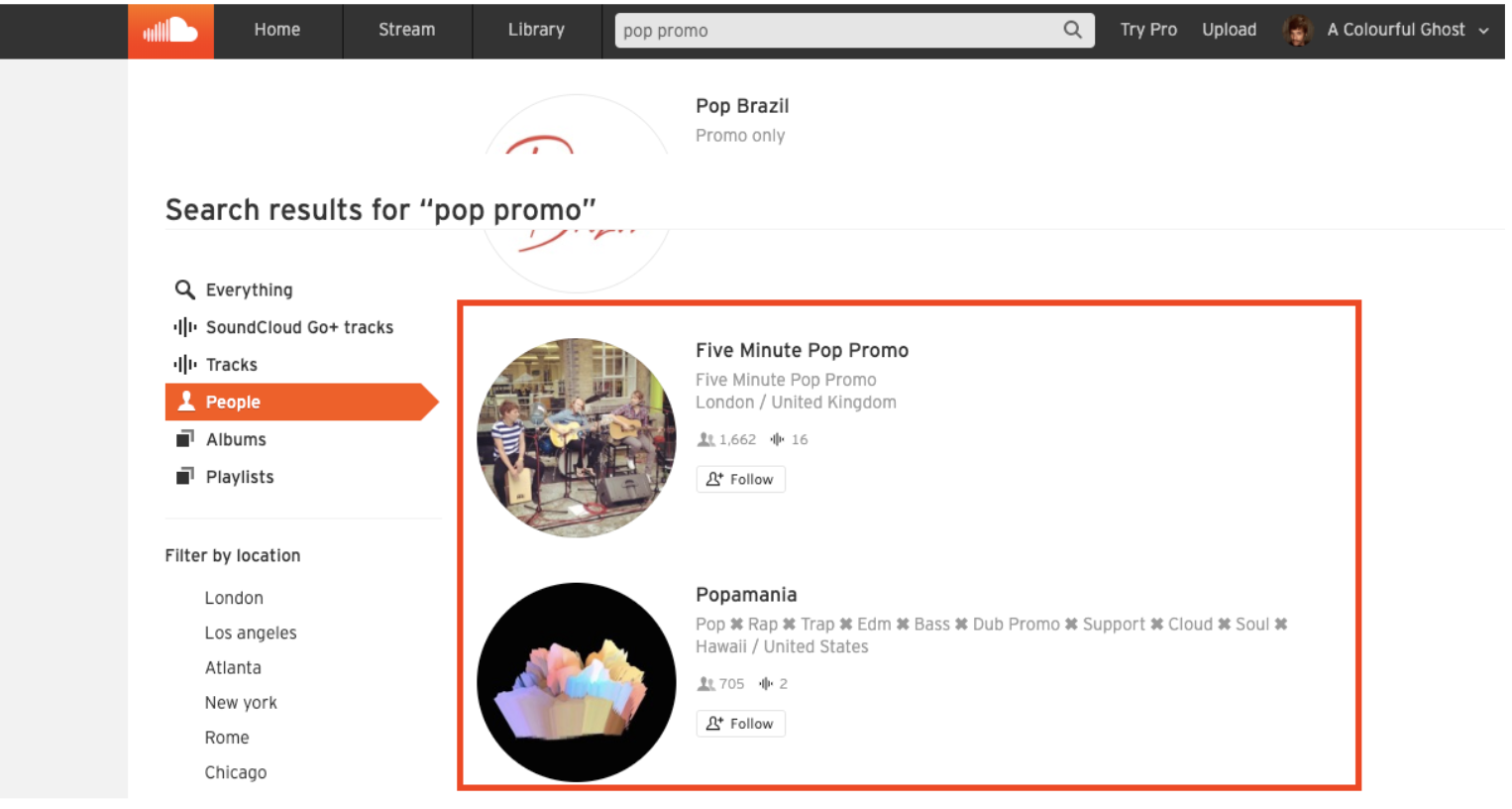 Promo channels are still underutilised to this day, but they are one of the best ways to reach like-minded people with similar tastes. Search the platform for your genre of music and use the word promo in the search term. For example, 'Pop Promo'. Then filter by 'people' This will populate a list of all the accounts that perform SoundCloud promotion of your style of music. 
They are true fans of the genre and will champion your tracks if they are any good. 
Find their contact details in their bio section and submit your tracks. 
Simple!

How to Promote Music on SoundCloud
It will help if you put yourself in the correct mindset. What are your future fans searching for? Correctly labelling and tagging your music is the most effective way of placing your music in front of those people. 
Think about it? How many times have you just happened upon an artist while looking for something or someone completely different? That is exactly the way SoundCloud promotion works in most organic way.
You like what you like, right? It just works. But to be effective with this technique don't be spammy. Nobody wants to be spammed, so don't force it by throwing the dictionary at it. Organic growth comes from nurturing relationships on the platform.

How to Promote a SoundCloud Account
You have to hunt for your real fans actively. Each day, search for tracks and artists that sound similar to you. Check out their records and find the ones that have the most engagement. Drill down to their comments and find their fans. You want to find the fans that leave the most meaningful and insightful comments. The longer, the better. Then reach out to these people and ask them to listen to you. These people are likely to be long-term supporters of SoundCloud and will take little persuasion to check out new and exciting accounts like yours. But no one said that SoundCloud promotion is easy, right?
How to Get Promotion on SoundCloud
EASY. Combine the tips mentioned above with a paid campaign. We provide safe and legal support to artists like you, and we can help put weight behind your marketing strategy.
Talk to us today about your requirements we would be happy to help.